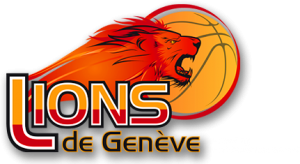 If the club management is immutable – the committee is unchanged since the creation of the club in 2010 – the Geneva Lions started the season with a team completely reviewed ! Apart from the captain now (and Dean) Steve Louissaint, this younger team (Average roster age is 23 years old !) has indeed been reviewed thoroughly by the new coach, Jean-Marc Jaumin.
During the summer offseason many people shared their fears with the loss of key historical players like Jérémy Jaunin and Miki Maruotto to the mains opponents Fribourg Olympic and BBC Monthey. However the President firmly claims before the season :
We had to start a new cycle, to recapture the magic and freshness, says President Imad Fattal, convicted of having made an attractive and charismatic team but conscious attempt a gamble. A form of gentrification had settled and the public felt less pleasure.
The facts confirmed President's quote since the Lions won their three first rounds of the 2016-2017 season and this despite many players injury during the preseason.
NV Logistics is proud to be one of the title sponsors of the Lions and we are convinced that this new season will bring us a lot of pleasure with new success !