The USA Food and Drug Administration (FDA) is in the process of implementing a new Automated Commercial Environment (ACE). The new ACE system will replace the Automatic Commercial System (ACS) and there are programming changes required in order to successfully transmit data to U.S. Customs and Border Protection (CBP) via Automated Broker Interface (ABI) . The ACE system is mandated for FDA filings for select entry types as of June 15, 2016. Visit CBP.gov/ACE for more information about ACE mandatory transition dates and general support including a training guide can be found at  https://www.cbp.gov/trade/automated/getting-started/using-ace-secure-data-portal.
The intention of the CBP was transition cargo processing to the ACE. ACE was developed to be the primary, modernized system through which the U.S. Government will track, control and process all imported and exported goods. It is not to replace the current ABI / Electronic Data Interchange (EDI) as they are to serve as the method through which entries and entry summaries are transmitted to ACE.
Impact on Shippers
The benefits of ACE for importers and their entry filers are:
an overall decrease in entry processing times for ACE submitted entries in comparison with ACS,
direct assistance from FDA for entry filers making the move to ACE
resources on ACE projects and ACE-related commerce to facilitate the transition to ACE
This means that the Shipper of products to the United States are responsible for compliance with all regulations this includes the classification of products. A licensed customs broker can assist with the process but the classification of the product will be required from by the Shipper.
The Proforma Invoice / Commercial Invoice must have this information:
Federal Tax ID for the consignee EIN#
Facility Establishment Identifier (IFEI) this applies to the party where the product will be delivered. The shipper should/must request these numbers prior to shipment.
Important Dates  – ACE: Key focus dates
All electronic entry and electronic entry filing dates
May 2015 – ACE became mandatory for all Manifest Filing
November 2015 – Transition period begins: ACE filing of electronic entry and associated entry summary types 01, 11, 03,51,52 with or without PGA data was encouraged.
February 2016 – ACE became mandatory replacing ACS for filing all electronic entries and associated entry summaries. In addition electronic FDA, NHTSA, APHIS (Lacey) data must be filed in ACE as ACS was no longer available.
*Attention*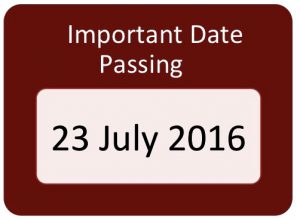 Upon publication of this Final Rule, ACE must be used for filing
 Electronic data for the agencies required to be filed via ACE:
Agricultural Marketing Service (AMS)
Bureau of Alcohol, Tobacco, and Firearms and Explosives (ATF)
Remaining APHIS data
Centers for Disease Control (CDC);
Drug Enforcement Administration (DEA)
Environmental Protection Agency (EPA)
Fish and Wildlife Service (FWS)
Food Safety and Inspection Service (FSIS)
National Marine Fisheries Service (NMFS)
Alcohol and Tobacco Tax and Trade Bureau (TTB)
With our expertise in Vital health and biological, Critical technical and other global logistics challenges;  NV Logistics is prepared to aid you in understanding the FDA ACE requirements for your logistics needs. Contact us or follow this link: contact us here.
Follow this link for a direct look at the program:
http://www.fda.gov/ForIndustry/ImportProgram/ucm456276.htm
*Attention*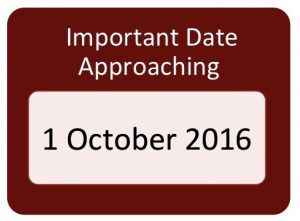 Mandatory use of ACE for all remaining electronic portions of the CBP cargo process.
We are prepared to guide you through the process contact us by email
To aid your search we offer you these links to help to understand more about how to classify products:
NV Logistics is committed to guiding you through your transition to the FDA's new Automated Commercial Environment for shipping goods into and out of the USA.
Our custom services: https://www.nvlogistics.com/services/
Signup for our "Experts Magazine", with guides and tutorials on important topics.