Shipment tracking, temperature monitoring, goods securing ? Our aim is to innovate.
We are always looking for new solutions in order to fulfill our clients requirements using advanced technologies.
Together with you, only for you !
Routewatch
Realtime shipments monitoring
RouteWatch® is a sophisticated combination of hardware and software which comes together to provide clients with a unique menu of service offerings internally and externally. This GPS device has been developed by our U.S. partner 7P Solutions
Designed for the pharmaceutical and biotech industries, both the hardware and proprietary software are developed, tested, and validated following the principles and guidelines of  Good Automated Manufacturing Practices (GAMP) standards.
RouteWatch® provides our clients ROI by improving shipment visibility, automated event communications, automated excursion communications, and the intelligence of our systems removes most of the human element out of the process.
Additionally by offering multiple layers of security solutions with GPS & GSM tracking and location, and product data collection and transmission at intervals determined by the client. The entire trip history is stored in our data warehouses and includes temperature, humidity, pressure, light exposure, vibration and package orientation. Immediate real-time communications of data and location with no software or "user" programming required.
Tracker Device
GPS Tracking
GPRS Communication
Acceleration detection
Data buffering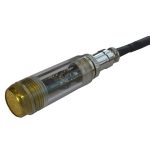 EMM Probe
Temperature
Relative humidity
Light
Tilt detection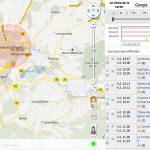 TEMS Web Portal
Live monitoring on maps
Alerts management
Reporting
Tracker setup