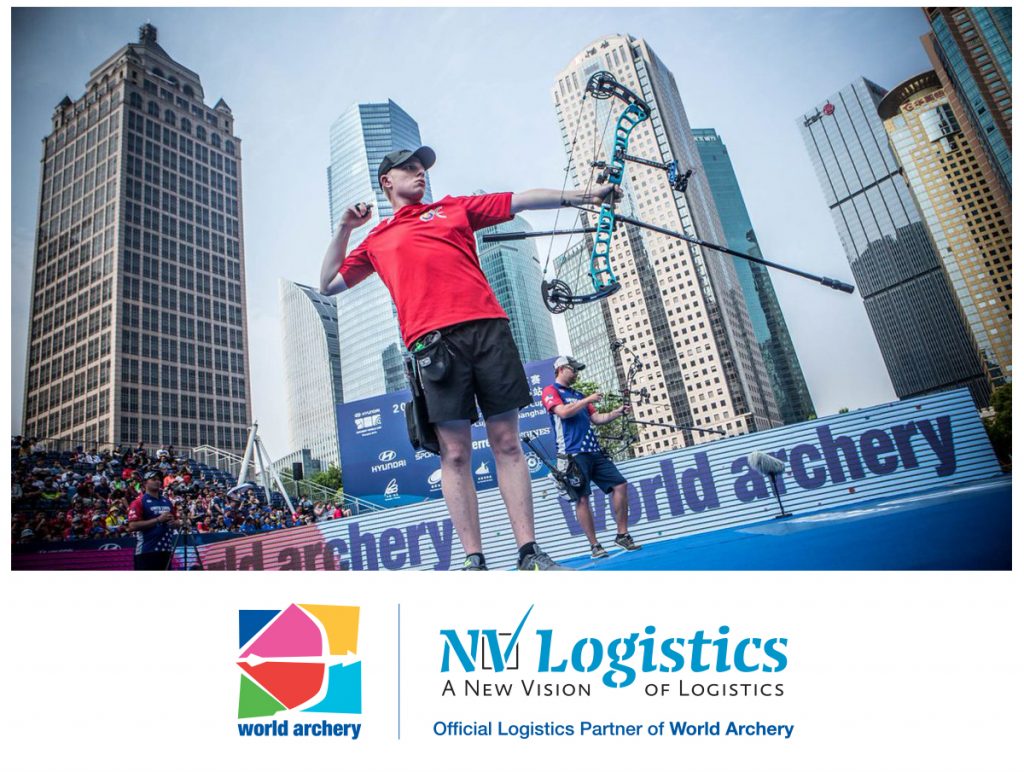 The fifteenth season of the Hyundai Archery World Cup will see the elite athletes of the discipline competing against each other at stages organized in cities such as Guatemala City, Shanghai and Berlin from April to June 2020.
NV LOGISTICS is proud to be the exclusive partner responsible for the demanding logistics of this international competition.
Record prize money for the 2020 circuit
This year, the International Archery Federation indicates that the stage awards will increase from CHF 14,000 up to CHF 21,000, with fourth place now also being awarded. This brings the total amount of prize money for the 2020 circuit to CHF 217,000.
COVID-19
The International Archery Federation has announced that the city of Shanghai, which should have hosted the 2nd stage in May, will finally host the final, provisionally scheduled for September 26th and 27th.
A new host city for the 2nd stage will be announced shortly.
The situation around the COVID-19 epidemic has been under close surveillance since the end of January. A change in the schedule was necessary due to the recently introduced travel restrictions for athletes and officials and the busy international calendar, according to World Archery.
2020 World Cup Calendar
Stage 1: Guatemala City, 20-26 April
Stage 2: Host to be confirmed, from 4 to 10 May
Stage 3: Berlin, 21-28 June
Final: Shanghai, 26-27 September (tbc)
As a reminder, the Hyundai Archery World Cup is the star circuit of the international World Archery tournaments.