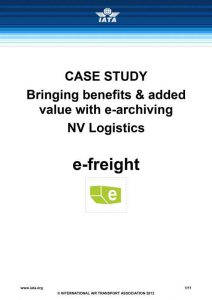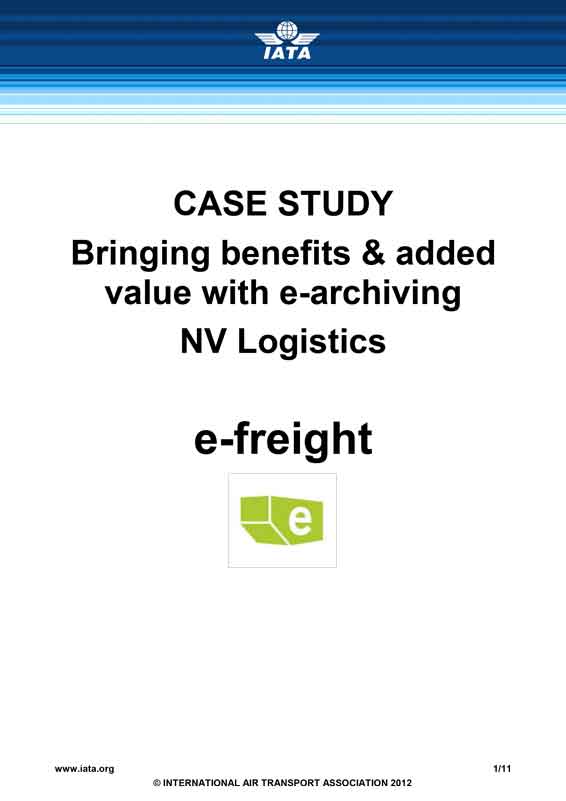 This document is part of a series of case studies on the benefits of implementing e-freight business processes in the air cargo supply chain. The series will cover benefits for each stakeholder along that supply chain.
The objective of this document is to analyze and share the benefits of e-archiving for Freight Forwarders based on the case study of one forwarding company, NV Logistics, which has implemented a full electronic archiving solution and shared with us the tangible benefits.
E-archiving is valuable as a standalone solution and is even more beneficial integrated in an e-freight environment, as described in the next two figures. The NV Logistics figures are not communicated, and the NV logistics case has been used to design a model to calculate real savings obtained with an earchiving solution.
Download