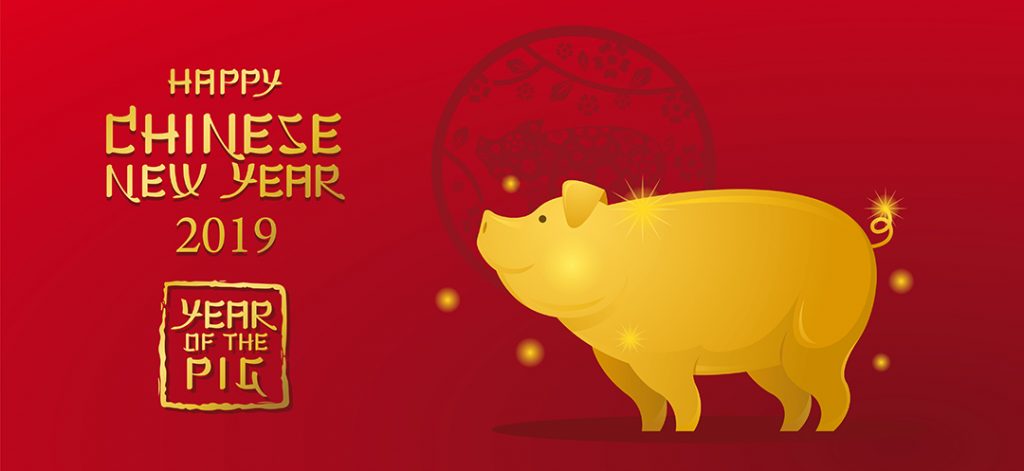 The year of the Pig
Chinese New Year is fixed for Tuesday February 5, 2019. This year will be the year of the Pig symbolizing honesty and rigour.
Most Chinese companies will therefore be closed from February 2 to February 10 2019. This closure might create a temporary airfaires rise as well as delays before and after this timespan due to a capacity storage on sea and air transportation to Europe.
We kindly recommend you to bake all necessary steps to avoid delays in relation to this closing but be ensured that NV Logistics will act accordingly to limit possible negative outcome regarding your logistics.
Your team
NV Logistics