.
Five surprising things super successful people do.
The difference between successful people and really successful people is that really successful people say NO to almost everything.

Warren Buffet (Billionaire)
#NV:
feature
"What separates the super successful from everyone else? There are well-known factors such as work ethic, passion, intelligence and grit. But there are also less obvious habits that allow certain individuals to separate themselves from the pack and become truly great at what they do."
5 surprising things super successful people do.
#NV:
health
Super successful men* may say NO to (almost) everything, but one thing they are most likely to say YES to is love making.
(*no worries, we will talk about women in another issue).
If you say YES to healthy, joyful vegetables, your performance may well go through the roof! Find out why.
Researchers at William Paterson University in New Jersey have produced a list of 41 powerhouse fruits and vegetables ranked by 17 critical nutrients they contain. View this 1 minute video and get a succinct presentation of the top five. Published by The Washington Post.
#NV:
wealth
Are super successful people boasting jerks?
The dilemma is simple: people who are confident and know how to put themselves in the best light are seen as more competent (makes sense: after all, they've just publicized their successes).
Yet in most cultures there is also a cultural norm for modesty, which means that braggarts are often seen as rude and unlikeable; in fact, boasting can be annoying and counterproductive. Find out more about The Braggart's dilemma.
#NV:
wisdom
Having the confidence to embrace downtime makes high flyers more successful. Read more about why not being productive is sometimes good thing.
What's going on at
#NV
Official Swiss Customs due to annual Holidays 2015 :
24 December 2015 (pm) to 26 December 2015
31 December to 2nd January 2016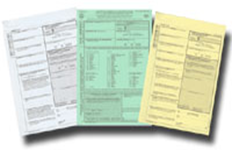 Send your goods under ATA carnet for your events.What is an ATA Carnet ?
An international customs document, the ATA Carnet (temporary admission) allows the temporary import of goods without payment of value added tax (VAT) and customs duties. ATA Carnets are issued and accepted in most countries in the world.NV Logistics take care of all the administrative dealing with Geneva Chamber of Commerce. Please don't hesitate to contact us for any queries you may have.
———————————————
Keep being healthy, wealthy and Wise!
And if you wish the same for your friends and colleagues, please share this article through the handy sharing buttons at the bottom and the top of this page.
Knot Garden photo kindly offered by Elsbeth Durkin via Flickr
under Creative Commons License.
"Live your best life" – a phrase originally coined by
Ophrah Winfrey